Los Angeles Residential Glass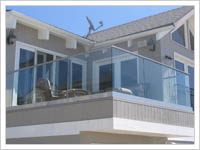 At Walnut Valley Glass, we are committed to providing homeowners throughout Orange County, San Bernardino, and Los Angeles with quality residential glass work and installation services. In fact, we have been servicing the area since 1969, steadily building our experience and reputation in the area. Our glass work services include:
Custom made windows
Window installation
Window repair
Window replacement
Window screens
Glass Work for the Bathroom
Glass doors
Glass shelves
Glass cabinets
Glass railings
Glass fences
Los Angeles Residential Glass
Trust Walnut Valley Glass for superior glass work, repair, replacement, and installation services. Contact us today in Los Angeles to learn more about the residential glass services that we offer or submit an online quote for a job estimate.