Los Angeles - Home Decor with Mirrors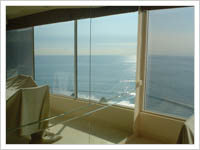 Mirrors are one of the most favored interior design tools. Their ability to open up a room and act as an additional light source make mirrors a popular choice for anyone that is decorating a home. Walnut Valley Glass' is a Los Angeles glass company that offers mirrors to add a tasteful touch to any home. We offer:
Custom mirrors
Beveled mirrors
Frameless mirrors
Wall mirrors
Bathroom mirrors
Mirrored wardrobe doors
Wall, Bathroom, and Furniture Mirrors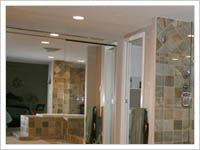 Mirrors are used in home decor in a variety of ways; they can add accent to your bedroom or living rooms walls, bathrooms, and furniture. Whatever your stylistic or functional needs may be, we can custom craft a mirror that complements the interior design of your home.
Los Angeles Mirrors - Estimates
We have been providing glass and window services to southern California since 1969. Contact Walnut Valley Glass in Los Angeles for custom made mirrors and installation services for your home.